Thursday, January 2nd, 2020
---
10:18 pm - Collected Fanfiction Post
Sunday, April 26th, 2015
---
6:44 am - Avengers: Age of Ultron
Met
kangeiko and
naraht yesterday, which was lovely and included a brunch and a lengthy walk along the Thames respectively. I also watched Avengers: Age of Ultron. Non-spoilery version: I liked, though didn't love it the way i did the first movie. (Perhaps inevitable because getting-together-tales are a soft spot of mine.) Was tickled (by which I mean very amused) by some stuff that literally Josses lots of fanon, due to the fact that I wasn't keen or neutral towards said fanon. Rolled my eyes at one bit of dialogue, enjoyed lots of others (not surprisingly.) Because I watched it in close proximity to the Oppenheimer play , there were inevitable thematic overlaps for me. Was sad about SOMETHING which wasn't the something I expected. Do have a favourite among the new characters.

( Spoilery version )

This entry was originally posted at http://selenak.dreamwidth.org/1075921.html. Comment there or here, as you wish.

current mood:
contemplative
Saturday, April 25th, 2015
---
10:04 am - Two plays
I love the British theatre, so whenever I'm here, I contribute my bit in the form of ticket buying and playgoing. :) Review time!

1.) Man and Superman, at the National Theatre. This one I wanted to see rather badly, because a) it's the complete version, which is almost never shown - they usually cut the Don Juan in Hell interlude-, and b) it stars Ralph Fiennes as John Tanner and Indira Varma as Ann Whitfield. Also, the NT always does well with Shaw. This production is another case in point. This is a three hour play, not counting the break, and an idea play at that, i.e. Shaw uses the flimsiest comedy conventions of his day (parodied and turned upside down by him, of course, but a century later what was then original reverse and parody has long since become the new convention, such as women as the pursuer, men as the pursued etc.) to provide minimum plot so he can use the characters to spout his philosophy. Which is also outdated now. It shouldn't work. And yet, it does, both because Shaw's display of rethoric fireworks always comes with witty flourishes, and because the actors are up to the task.

As a result, you have a long play which doesn't feel long at all. I've heard Fiennes as John Tanner in a radio production of the play before, so I knew he was up for the language (and given his character has to carry the majority of the rethorics, you really need an actor who can deliver them!), but on stage he also gives Tanner a manic physical energy. Not Don Juan in the interlude, btw; I thought that was a neat and subtle choice, because Juan after centuries in the afterlife is a far wearier version of the character, and so to let him be far more self contained and low scale in his movements as opposed to Tanner who is often crossing the stage was a logical difference.

Indira Varma (whom I've seen in a lot of tv, from Rome to Torchwood to Luther) was also up for both the charm and the ruthless go-getting of Ann, though given she's not just drop dead gorgeous but has such an aura of self assurance, it was a bit defying belief that everybody but Tanner and her mother would buy the "obedient and dutiful helpless woman" act instead of immediately seeing through it. Then again: this is one of the ways in which what was a present-day play in Shaw's time, dealing with contemporary people, can't really be transported into the current day in our part of the world because for starters Ann and her sister, both of whom are adults by our reckoning, wouldn't need guardians after the death of their father, and even if they were made a bit younger they still wouldn't need them since they have a living mother. This production doesn't go for Edwardian costumes, btw, it has everyone wear (our) present day clothing, and has added some updating (so John Tanner receives a text from Rhoda on his mobile cell phone instead of a written message on paper), and on the one hand, I think Shaw would be pleased because other than his actual historicals, he never wanted to write costume plays, but on the other hand, like I said, the whole guardian bit makes no sense in the current day, and the opening scene - which had people chuckling and laughing within a few minutes of the play starting, proving the gags still work - really depends on it. Also, the Violet subplot which is Shaw's parody of a Victorian melodramatic convention (so everyone expects Violet to be A Fallen Woman swept away by passion when she turns out to be a very sensibly organized and married one very aware of the need for money to finance her life style) is more believable in the period that it's set in if you think about it, but again, the energy of the performances and all the well delivered punchlines make you buy it while you're watching.

In conclusion: very worth watching, if you can get a ticket; I had to queue early in the morning for a hopeful return, andn lucked out.


2.) Oppenheimer, a new play by Tom Morton-Smith, produced by the RSC and moved to London. The other one I wanted to watch, not just because the recent tv series Manhattan reminded me of the subject and themes again. If you're German and my age, chances are you've read In der Sache J. Robert Oppenheimer by Heiner Kipphardt in school or seen a production, because that particular play by now has achieved modern post WWII German literature/theatre status. (We read it in conjunction with Friedrich Dürrematt's Die Physiker and had to analyze how both dealt with theme of scientific discovery in the service of power, ethical responsibilities of scientists etc.) Now Kipphardt's play - which was first produced in Oppenheimer's life time, and he wasn't thrilled, quipping that it "turned the whole damn farce into a tragedy" - was based on the transcripts of the 1950s McCarthy era hearings in which Oppenheimer's loyalty had been questioned, and that's an era Morton-Smith's play stays away from, though it's obviously conscious of it; the new play starts in the later 1930s and ends a few weeks after Hiroshima.

In the program, you can read the author commenting that for a while Oppenheimer had been as well known as Einstein to the general public but while Einstein was cast in pop culture as the wise and cheery old uncle in pop culture (never mind how questionable that is in reality), Oppenheimer, quoth Morton-Smith, "retains something of the mad scientist about him. He is the 20th century's Victor Frankenstein - a man who pushed science beyond what whas natural and brought forth a monster."

"Victor Frankenstein" is as good a character description as any for Morton-Smith's Oppenheimer, which is perhaps why the actor who plays him, John Heffernan, is better in the second half of the play than he's in the first one. In the first half, when Oppenheimer is supposed to be optimistic, charismatic in a drawing-people-to-him way, you don't really buy it (case in point: the opening monologue which is Oppenheimer addressing his students in Berkeley, which is obviously meant to sound witty and thought provoking - but the actor just plain doesn't come across as either) but in the second half, when he's simultanously hubristic and increasingly self loathing, aware he's selling out more and more of his former ideals but clinging to it being worth it because of the end goal, with, to borrow a Joss Whedon phrase, an inferiority complex wrapped around his superiority complex (or the otherh way around), you do believe the character from both a writing and an acting point of view.

Other than Oppenheimer, the scientists given enough lines to get characterisation are his brother Frank, Hans Bethe, Edward Teller, Giovanni Rossi Lomanitz, Robert Wilson and Charlotte Serber. (Klaus Fuchs shows up, but briefly, and has a quick exchange with Hans Bethe in German in which the actors impressed me because while it was evident neither of them was German they did pronounce the things they said correctly, with the right speech rhythm, so they must have taken the trouble to get coached for what were only two or three sentences. (Bethe asks him about Leipzig and his family, Fuchs says that all of his family are dead.) ) I'm especially glad about Charlotte Serber's existence as a dramatic character, because the two women in Oppenheimer's life follow traditional roles and come more across as aspects of him rather than characters in their own right - Jean the idealistic Communist who commits suicide (which kills the last of Oppenheimer's idealism), Kitty the ambitious wife urging him onwards in his career. Charlotte otoh as the only female department head can be both ambitious and idealistic (and have a good relationship with her husband).

Idea-wise, perhaps the two key scenes are the argument between Oppenheimer and Wilson after VE-day, in which Wilson brings up that since the bomb won't be used on Germany anymore, and the Japanese don't have the capacity for a nuclear program of their own, why use it at all, wouldn't a test site demonstration be enough, or couldn't Oppenheimer tell the military the science doesn't work after all, etc., and Oppenheimer replies in an outburst: "The bomb must be used... and used on people.. before the war ends. If the world is not aware that these weapons can and do exist... if it was to be keppt a military secret... then the first strike of whatever war comes next would be an atomic one. It would be Edward Teller's super-bomb."


This is of course the still debated argument to which there is no answer (yet): is the whole reason why nuclear bombs were never used in any war post WWII the fact they WERE used and everyone could see the results? Would they have been used during the Cold War if that hadn't happened? The idea to create a weapon so awful that nobody dares to use it has haunted the 20th century, and it certainly didn't work with nerve gas, but whether or not it worked with the atomic bomb... I guess we'll still find out. Given current politics.

Anyway, the counterpoint to this scene is the final one. Now the play actually includes Trinity but has Oppenheimer remain silent during it (and staggers away while everyone is celebrating afterwards), and I was curious whether Morton-Smith would actually not include the famous quote. But no. Instead, he has Oppenheimer use it in the very last scene, in a bitter conversation with Kitty (and after a bitter one with Lomanitz (L: "You were a radical. And now...finally now...you are in a position to act on your ideals." O: "Let me tell you how you become a man of power. Of influence: you trade your ideals for self interest.") That very last scene plays up the ambivalence again, the old hunger for fame and the new abhorrence for the full implication, has him declare "I accept on my soul... on my back...I accept the weight of those Japanese... if I have brought atomic power to the world...if I have nullified war... then I welcome it all. But no. Instead I feel like I've left a loaded gun in a playground." And this monologue culminates in the famous line: "There's a passage in the Hindu scripture, the Bhagavad Gita, it came to my mind at the Trinity test".

So the very last words of the play are : "Now I am become Death, the destroyer of worlds."

Which is perhaps the only way you can end a play with this temporal frame. I'm not sure that as a play, it will uphold the way the Kipphardt play did, because it changes focus a couple of times, and there is some clumsy exposition (Oppenheimer delivers a key memory of his teenage years to a psychiatrist who never shows up before or after), but it certainly kept my attention while I was watching, and continues to make me think.

This entry was originally posted at http://selenak.dreamwidth.org/1075553.html. Comment there or here, as you wish.

current mood:
contemplative
Friday, April 24th, 2015
---
8:17 am - The Americans 3.12
Thursday, April 23rd, 2015
---
9:41 pm - The Merry Tourists of Windsor: London I.
I'm very very exhausted, in a good way, so no report yet on a play and a film that I've seen, which shall be written at some future point, but for now, just pics. Because while this is about the gazillionest visit to London, I still can't resist using my camera, and on this very beautiful day, I was with
kathyh in Windsor.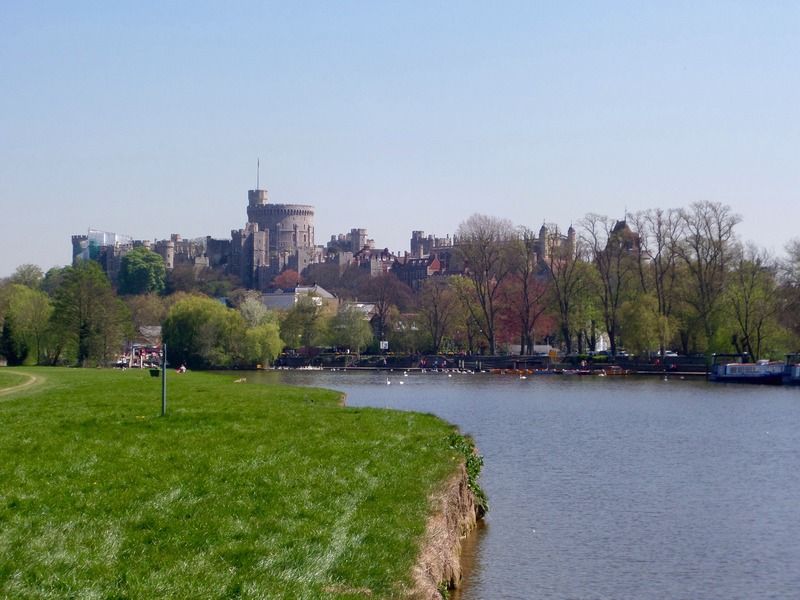 ( Read more... )

This entry was originally posted at http://selenak.dreamwidth.org/1075056.html. Comment there or here, as you wish.

current mood:
exhausted
Wednesday, April 22nd, 2015
---
8:46 am - Calling London
Not to go all Robert Browning on you, but I'm off to be in England, now that April's there. Well, London for a week, but it's going to be fabulous, it always is.

Being less online will also mean less of a (mis)chance of getting spoiled for Age of Ultron before I have the chance to watch it, which will be soon, since it will be released in Europe tomorrow. But it does mean that Americans aside, which Itunes has, I won't be able to catch up with my shows untl next week. Will report on London in April instead!

This entry was originally posted at http://selenak.dreamwidth.org/1074923.html. Comment there or here, as you wish.

current mood:
cheerful
Tuesday, April 21st, 2015
---
7:46 am - Bates Motel 3.07
Sunday, April 19th, 2015
---
3:34 pm - Orphan Black 3.01
Saturday, April 18th, 2015
---
6:24 pm - Saturday in the park with geese
What's the English word for "child of wild goose" - "goosling"? Anyway, there are currently a lot of them in the Munich city park, aka The Englischer Garten, and they're adorable. Their parents aren't bad, either. Hence, gratitious pic spam.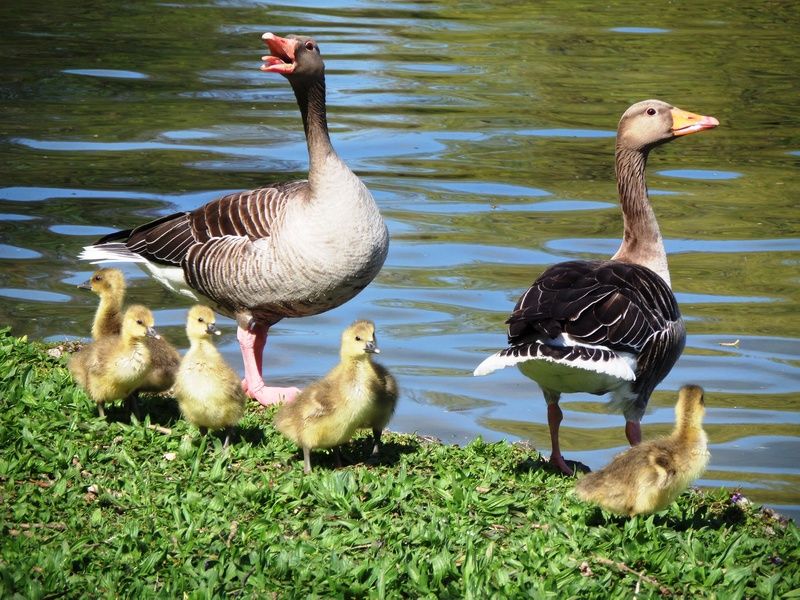 ( more beneath the cut )

This entry was originally posted at http://selenak.dreamwidth.org/1074097.html. Comment there or here, as you wish.

current mood:
amused
Friday, April 17th, 2015
---
4:09 pm - Elementary 2.20
Elementary, I don't know whether letting Holmes mention Edward Snowden in a positive way is your way of trying to atone for the abominable government propaganda exercise that was episode 2.03 (which shall remain unforgotten *shakes first*), but if so, keep at it.

( In other news... )

I'll be travelling next week, so the next review will arrive with delay.

This entry was originally posted at http://selenak.dreamwidth.org/1073799.html. Comment there or here, as you wish.

current mood:
calm
Thursday, April 16th, 2015
---
9:56 am - The Americans 3.12
Wednesday, April 15th, 2015
---
3:25 pm - Bates Motel 3.06.
In which 24 hours without Norma turn out to be more than her sons can bear, but luckily the tv viewer doesn't have to bear it because we get to follow her and watch Vera Farmiga being fantastic some more.

( Read more... )

This entry was originally posted at http://selenak.dreamwidth.org/1073346.html. Comment there or here, as you wish.

current mood:
contemplative
Tuesday, April 14th, 2015
---
10:06 am - Farewell and Hello to shows
Okay, firstly, as far as Once upon a Time is concerned, this week's episode settles it: we're in Heroes season 3 territory, and I'm out of here. Regretfully, since I really loved the show and the characters, but it's always been my policy not to stick around once you derive more anger than enjoyment from a fictional source, and not to spoil things for the rest of fandom by endlessly complaining when you can rather watch something else you actually do enjoy. This announcement also isn't an invitation to bash OuaT in the comments; as I said, until relatively recently, I enjoyed the show. I'll simply regard the end of season 3 as the perfect ending (minus the tag scene); in many ways, it brought the main characters full circle since the pilot and concluded several main characters' arcs in a good way.

Secondly, I marathoned Daredevil. Which is definitely well made, by two Jossverse veterans, Drew Goddard and Steven DeKnight, with a growing into iconic persona arc for both the hero and the main antagonist, conveying a great sense of atmosphere and place (Hell's Kitchen in New York definitely becomes a character in its own right), establishing an ensemble of interesting characters. This being said, it's also heavier on the male character side (which doesn't mean there aren't interesting women around, and one of them, Karen Page, has a great arc of her own). And yes, the pilot uses "bad guys get introduced as bad by attacking women" shorthand, though the rest of the show does equal opportunity menacing on the villains' side, and Karen being put through hell in the pilot (not via rape, I hasten to add, that's one cliché avoided throughout the season) motivates her relentless quest for the truth and to bring down the network which menaced her through the rest of the season - not in a "revenge" way, but in a "I must ensure this doesn't continue to happen to other people!" way. Let's see, what else on the negative side: while the New York depicted here is far more ethnically diverse than the one in Agent Carter, there's just one black main character - reporter Ben Urich (who btw is white in the comics, but as with Nick Fury, the MCU changed this) - and ( spoilery observation applies )

Violence: I was very amused to read Steven DeKnight in this interview profess amazement that people describe the show as very violent before ruefully admitting that working on Spartacus has maybe changed his standards for this. I'd say, so, yes. Sure, compared with Spartacus, where they lovingly slice people open in every episode, with lingering close-ups, Daredevil isn't that violent. But that's like saying Henry VIII. was a faithful husband and lover compared with Giacomo Casanova, i.e. beside the point. I'd say the violence level is comparable to shows like The Wire, which incidentally DeKnight names as the type of show he's going for (while admitting this is going for an incredibly high goal but better to be ambitious and failing than etc.).

Now re: my own familiarity with comics canon, I've encountered comics!Matt Murdock/Daredevil mostly in other people's comics books - he's Jessica Jones' lawyer, seems to have an on/off thing with Black Widow, and an Elizabethan version of him is a main character in Neil Gaiman's 1602 - oh, and as for the main villain onf season 1, him I encountered in The Runaways, of all the comics - , but I absorbed enough via general pop culture osmosis to recognize the joke on decades of continuity when in the pilot Matt's best friend/partner Foggy Nelson sighs: "If there's a stunning woman of questionable character in the room, Matt Murdock is going to find her, and Foggy Nelson is going to suffer." However, in the actual on screen show Matt/ Morally Ambuiguos Women aren't yet a thing. (Though Foggy mentions "that Greek girl you liked" in college, which I take it is a reference to Elektra.) The one brief romantic connection he forms on screen during the first season is with an unquestionably heroic woman who wisely breaks it off. Instead, the main romance of the season belongs to the main villain, Wilson Fisk, the future Kingpin. (The woman in question, btw, Vanessa, is another of the interesting female characters, and she's neither a deluded innocent nor an eye-liner heavy sex goddess, which love interests of villains more often than not tend to be. Instead, she's an age-appropriate smart art gallery owner who goes into the relationship open eyed.) Who certainly qualifies as most detailed and layered of all MCU antagonists. Granted, the villains of the MCU so far haven't been that great (in the sense of being three dimensional), and the only one who became popular was Loki, but still, this version of Fisk, placed by Vincent D'Onofrio, is an impressive creation, and you can see the Wire influence here - he has various varied relationships (not just the romance), both a close friendship with his main sidekick and rivalry-ridden antagonistic ones with his business partners/competition, we see him in his surroundings just as we see Matt Murdock in his, and like our hero, he has childhood backstory trauma and an "I must save my city" obsession, the difference being that Fisk's idea of saving comes with a lot of death first. But throughout the first season, he's definitely regarding himself as the misunderstood hero working for the greater good. ( Spoilers happen. ) "Who am I and how do I achieve what I want?" being a question of protagonist and antagonist get asked throughout.

On the relationship front, there's certainly OT3 potential with Karen, Foggy and Matt. The set up reminds me a bit of early Angel with Cordelia, Doyle and Angel, though Matt has yet to heroically jump into the wrong car. Also, Karen's the one with the hinted at mystery in her backstory, not Foggy, who has what's today called a bromance going with Matt that should make the slashers weep with joy, especially in the episode with the flashbacks to how they met in college. (Which comes late in the season for plot reasons.) ( More spoilery observations re: Karen follow. ) There's equally OT3 potential between Fisk, Vanessa and Fisk's Faithful Lieutenant Wesley (!), until ( spoilers happen ). Then there's the mentor/protegé type of relationship Karen and Ben Urich form. Matt also confides into a priest (one of the few things I knew about comics Daredevil was that he's a Catholic, so that didn't surprise me) and into Rosario Dawson's character for plot reasons, while Fisk has his two most entertaining relationships when it comes to fellow crime bosses with Madame Gao (heads the drug trade, old lady on the outside, but do not cross her) and the endlessly bitching Leland Owlsie (not sure about the spelling) who handles and transfers everyone's money.

Looks: definitely revels in the dark and the New York neon lights. Since Matt doesn't aquire his iconic red costume until the end of the season, and until then dresses in black for his illegal outings, this can make some of the fight scenes tricky to watch. I'm also not convinced of the brief attempts the show makes to visualize Matt's post-blinding sight, but other than that, no complaints. Also everyone, more or female, dresses professionally, i.e. like what their respective profession would make you believe they can afford and/or what's comfortable given what their job is.

Hang on, I know that actor: Rosario Dawson, obviously Vincent D'Onofrio; I thought Matt's father in the flashbacks looked like a slightly heavier Jason Dohring (Logan Echols in Veronica Mars), but the credits tell me it wasn't him, while Fisk's father in the flashbacks was none other than Herc from The Wire. Fisk's mother in the flashbacks looked a lot like the actress who played Amanda in Caprica and Katniss' mother in The Hunger Games, but I haven't checked yet whether it's the same woman. (I mean, I know Amanda and Katniss' mother are the same, just not whether she's also Fisk's mother Marlene.)

MCU continuity: Ben Urich has a couple of old articles hanging on the wall of his office, including one about the battle of New York (i.e. what happened in The Avengers) and one about the Hulk devastating Harlem. (The Incredible Hulk.) When Claire (Rosario Dawson's character) first talks to Matt in his not-yet-Daredevil outfit, she asks him whether he's "one of those billionaire playboys I keep hearing about", and the gentrification of Hell's Kitchen is directly tied to all the damage New York suffered through the last few movies. No Stan Lee cameo that I could spot, though. At a guess, this is set post Captain America: Winter Soldier, since no one ever mentions SHIELD, nor do they show up during certain events. Anyway, all these are brief injokes; plot wise, nothing depends on previous MCU knowledge, and the characters in this show are all new, they haven't been anywhere else before. (Though I wouldn't be surprised if in the upcoming Jessica Jones series, Matt Murdock does show up as he does in the comics, not as Daredevil but as Jessica's lawyer.)

All in all: impressive. I didn't fall in love with it the way I did with the more rambling but more of my favourite itches scratching Agent Carter, but I'll certainly keep watching.

And the question remains: Steven DeKnight in the interview I linked mentioned loving Better Call Saul. I'd say that calls for a legal crossover, Steven, wouldn't you?

This entry was originally posted at http://selenak.dreamwidth.org/1072909.html. Comment there or here, as you wish.

current mood:
calm
Sunday, April 12th, 2015
---
7:38 pm - Have there ever been families closer than ours?
Saturday, April 11th, 2015
---
7:04 pm - The wonders that I've seen....
The first season of Penny Dreadful is out on dvd in my part of the world, and I'm currently rewatching with glee.

Rewatch thoughts on the first two episodes, spoilers for the entire first season:

( Read more... )

This entry was originally posted at http://selenak.dreamwidth.org/1072457.html. Comment there or here, as you wish.

current mood:
thankful
Friday, April 10th, 2015
---
11:37 am - I do not think that word means what you think it means
So I recently watched a three part British documentary on the 100 yeas war, "Chivalry and Betrayal" , on the BBC iplayer. Which isn't bad as documentaries, go, covering the era, the main players etc. in a way that's accessible for newbies and historically interested people alike. BUT. The introduction speech preceding each episode claims that it's about "plucky little England" taking on "France, the number one superpower of Europe" and "refusing to back down".

The actual documentary is more differentiated than that, but the credits speech had me coughing like a madwoman each time. Aside from the blatant jingoism and playing on current day anti Europe feeling, I mean. First of all, "little"? England under Edward III? Secondly, if you're dong the invading all the time, no matter under which Salic law pretense, you don't get to play the "refusing to back down" card. And thirdly, in which dimension was 14th century France the No.1 European superpower of that era? I mean, not to pull the Empire card, but I'm totally going to pull the Empire card. Seriously though, the Habsburg emperors ruling the Holy Roman Empire which covered today's Germany, Austria, parts of Poland and Checheslovakia as well as parts of Italy would beg to differ.

(Sidenote: 17th century France duking it out with Spain & Habsburg relations for Main European Superpower and winning is a different issue, of course. But in the 14th century? No way.)

Hearing about Edward III the fearsome warrior is also a bit odd if you primarily associate him with Bobby Godwin in Susan Howatch's The Wheel of Fortune, but that's not the documentary's fault. :) It also gets across well how immensly profitable all that pillaging and scorched earth devastating of France was for the English nobility, and why they were aghast when Richard II. made it clear he wasn't interested in following Granddad's footsteps in that one (but still wanted everyone to pay taxes. It also reminded me of something else - the enduring Agincourt complex Henry VIII. later seemed to have, as in: he wanted one, and absolutely didn't get it. One thing the later Shardlake novels bring out well is how ruinous and pointless Henry's French wars were to the English people. Novels aside, they really seem to have been conducted for no better reason than Henry having an Agincourt complex and gigantic penis envy when it came to Francois II. And yet the fact he more or less kept losing, on a personal - that wrestling match with Francois in the Field of Gold - and political level alike doesn't seem to have shaken his public image (which is bad on account of the wife and councellors killings, but not because of his foreign politics). Probably because Edward III. introduced the idea of warring with France as the ultimate test of kingly manliness and everyone kept buying into it for centuries to come?

This entry was originally posted at http://selenak.dreamwidth.org/1072195.html. Comment there or here, as you wish.

current mood:
amused
9:35 am - Elementary 3.19
Thursday, April 9th, 2015
---
1:28 pm - The Americans 3.11
Wednesday, April 8th, 2015
---
2:55 pm - Bates Motel 3.05
Yep, scenes with Norman, Dylan and Norman are intensity gold, always. Any combination between the three also is great, but all three - win. For the audience, not necessarily for the characters.

( Read more... )

This entry was originally posted at http://selenak.dreamwidth.org/1071428.html. Comment there or here, as you wish.

current mood:
contemplative
Tuesday, April 7th, 2015
---
8:22 pm - Black Sails: Why Everyone Should Watch It!
Other than "to write meta and fanfiction for me", of course.

What's it about?: Pirates and their fences, both fictional and historical. It's nominally set around 1715, so it should fit right into Age of Sails fandom. Alternative accurate descriptions would be: Treasure Island/Historical RPF crossover, or "Deadwood on water".

But I haven't watched DEADWOOD and I haven't read TREASURE ISLAND, either. And/or I don't even like pirates. What's the allure?: Emsemble-tasticness. World building. Character growth. People don't stay static, they change. Ditto for relationships. Of which there are a lot of interesting ones, between women and men, men and men, women and women. Lots of shade of grey and moral ambiguity, but no cheap cynicism or grimdark gratitiousness.

When you say relationships, you mean...: All kinds. Lethal feuds, practical business partnerships, friendships, sexual affairs, platonic love, mentor/protegé.

But the sex is heteronormative, right?: Wrong. Four of the main characters in present day are bisexual. Another important character who so far has been only seen in flashbacks is also bi. Actually, for all we know, other characters are bi as well; nobody's said "just the opposite sex for me!" yet, and in this show, you can't assume just because it's the tv default.

Fine, but what about the plot? I take it it's not about who gets together with whom.: There are some red threads - the gold of the Spanish ship Urca, for example, who controls the trade in Nassau, whether or not it's every pirate for themselves or something united, whether or not British control over New Providence gets reestablished - which touch in different ways on everyone's lives, depending on their take on those issues. Also, I wasn't kidding about the "all kinds of relationships", I mean, all the canon bi is nice, but several of the non-romantic relationships are just as key. Those shifting allegiances sometimes come without and sometimes with sex. One of the key partnerships pushing the "who rules Nassau and how?" plot forward is between a man and a woman whom neither the show nor the fandom ships. They're both involved with other people was far as romance/sex is concerned.

Are they all white, despite the historical likelihood?: No, though most of the main characters are. There are two important pocs among the regulars, Max (female) and Mr. Scott. The other pocs in the cast are background and supporting.

If it's Age of Sails and TREASURE ISLAND is somehow involved, doesn't that point to mainly male characters? Are there more than one or two women around for more than set decoration?: I'm glad you asked. Why don't I tell you about the characters?


Important characters of Black Sails:


Captain James Flint: The closest thing the show has to a leading man. Played by Toby Stephens. (Which means he's not Tall, Dark And Brooding but Medium, Ginger And Brooding.) Has a gigantic chip on his shoulder because of his Mysterious Past, which gets hinted at in season one and more thoroughly revealed via flashbacks in season 2. Is very good at manipulation and lying; this, not surprisingly, doesn't encourage trust in his crew. (Let alone among characters not in his crew.) Is a big picture type swinging wildly between megalomania and soured idealism. Good at planning, though the capacity for obsession can be somewhat counterproductive.

Eleanor Guthrie: The local trade boss/ kingpin/fence. Came to the job because of her no-good father but surpassed him and made the business empire her own. Has plans for Nassau that go well with Flint's. (That would be the platonic partnership of season 1.) Also has a tendency to put business & Nassau above both her love interests on the show, which does not sit well with either. Other than said love interests, about which more in a moment, and Flint for business, another important relationship of hers is with her trusted right hand man, Mr. Scott, who practically raised her.

Max: at the start of the show, one of the prostitutes in the local brothel, in love with Eleanor. (By the end of s2, she's in a very different position, power wise. Emotion wise too.) Is also very good at spotting non-sexual business opportunities. Can be manipulative, but is a very loyal partner to have if you've proved you're worth her time.

Captain Charles Vane: also obsessively in love with Eleanor. They have an on/off thing (due to Eleanor; Vane's the obsessive here and would prefer it to be on all the time). Flint's main rival for the "most feared Captain" title. Has a shorter temper and tends to more personal physical violence, but turns out to be not incapable of long term planning as well when the occasion arises. Stars in most of the Mary Sue tales written so far. (He does have a great butt.)

John Silver: at the start of the show, a young guy on bord of a ship Flint's crew captures and really good at talking fast and making himself useful. Cheerfully and openly committed to Looking Out For Number One. Smart, but not always as smart as he thinks (he still has a lot to learn, which he does, he's really good at learning). The best thing about Silver is that if you stick him in a scene with any the driven, serious characters like Eleanor or Flint, you get entertaining dialogue gold. He also is quite good in scenes with Max, with whom he makes a business partnership both at the start of s1 and in later s2.

Anne Bonney: an intense woman of few words (and these likely swear words), a lethal blade and a capacity for total commitment. Originally in Vane's crew, but her one true loyalty is to Jack Rackham, about whom more in a second. During the course of s1 and throughout s2, she also developes a close relationship with Max.

Jack Rackham: at the start of the show, Vane's quartermaster. Fast talking, not a good fighter (that's Anne's job) and somewhat resembling Jack Sparrow of Disney fame if Jack Sparrow were stuck in a more realistic canon with the odds stacked against him. His one true loyalty is to Anne, but that's tested (mutually) in s2.

Billy Bones: The closest thing the show has to a good guy without any shades of grey. Totally committed to the welfare of the crew, whom he sees as his brothers; one constant dilemma of his is whether Flint is more a danger or a possible solution for said brothers. Billy, played by Tom Hopper (if you've watched Merlin, you might remember him as Percival), is a firm fan favourite.

Miranda Barlow: the one person on New Providence who knows all about Flint's Mysterious Past, because it's her Mysterious Past as well. At the start of the show, the few of Flint's crew who know she exists think she has Flint in some kind of sexual thrall, while Eleanor's no good father who has some access to London gossip thinks Miranda and Flint are guilty adulterous lovers who ran away together. They're all wrong. Miranda is a bit enigmatic in s1 when the Mysterious Past is just hinted at, but in s2, where it's revealed, she really comes into her own. There's a quiet fierceness and steely grace to her that's very compelling (and able to cut through everyone's pretenses if she wants to).

Mr. Scott: used to be owned by Eleanor's no-good father and raised her. Very devoted to Eleanor, but no, he's not a Magical Negro; in later s1, when he disagrees with Eleanor on a key point, he also has to reevaluate how he identifies vis a vis other poc who are still slaves. In the end, he finds a way to be his own man without letting the Guthries define him.

Then there's an important character whom I can't describe without giving away one of the big s2 twists, so his entire description shall be hidden behind a spoiler cut: ( Spoilery character description alert )


Okay, so far, so good. But what about the violence?: Well, these are pirates, so of course, there there is some. There are no freeze frame gore & blood extravaganzas a la Spartacus here. Also, the show tends to do its action set pieces at the start and at the end of each season, with another actiony thing (but not as big as the ones at the start and at the end) happening in the middle. This reliably leads some viewers to complain there's too much talking and negotiating and they want pirates fighting, but this show, see the point about world building as one of its virtues mentioned above, remembers that the pirates had to fence their plunder somewhere, and this is why Eleanor is such an important power player. Also, this is a show that avoids the "soldiers/minions/any type of subordinates do what they're told no matter who their leader is" cliché. The fact that crews can depose their captains, and that their captains can't take their loyality for granted if they don't bother to explain (truthfully) what the hell is going on, is an important plot point in both seasons. Incidentally, s2 shows this is also true for the whores of the local brothel. If they have doubts whether or not the current madam's allegiances are endangering them, they say so. And the show doesn't vilify any of them for disagreeing with their respective leaders. This is a show where you have to earn leadership, and constantly.

Before you get off on a tangent, back to the violence. What about sexual violence? I heard there was rape!: In early season 1, there is indeed rape. It happens in episode 3 and is implied to go on (i.e. we don't see it, but know it happens because we see the aftermath) through the next two episodes until a radical event puts an end to it, to put it mildly. No rape happens in s2.

I knew it! Why should I put myself through this?: Well, no one has to, obviously. But here's why I don't think the s1 rape is a reason not to watch the show: a) It's plot relevant, and not in a "man avenges woman" way. One of my criteria for whether or not a rape is gratitious in any fiction is whether the storylines would happen without it the same way. Here, they wouldn't. Because it happens, and happens the way it does to ( spoilerly details then happen next ). And b) it's not filmed in a tiltillating way, on the contrary. As opposed to the consensual sex scenes, which show plenty of skin and can get lengthy, the rape scene itself is short (just makes it clear what happens) and doesn't expose the actress. Whereas the aftermath, where we see her and other women dealing with what happened to her, gets plenty of screentime. c) The raped character does not lose her own agenda, or becomes defined as The One Who Got Raped.

How about character death? Character death does happen. Your name in the credits does not a safe series life make, in other words. New characters also happen. Next season, i.e. season 3, we're promised Ray Stevenson as Blackbeard!

Most people aren't gen leaning like you. What ships other than the ones you've already listed does this show offer?: Well, Captain Flint's ship is called the Walrus, the one with the Spanish treasure which everyone is after is called the Urca... Okay, okay. Look, why don't I combine a listing of possible ships with some pictures in order to show off the cast?

By all means. Bring on the pretty and interesting and both!

( pictures below the cut )


Okay, I'll have a look. Can I skip ahead to when the bi action starts?: No, you can't. This is a continuity heavy show, and you'll be completely lost of you don't start with the pilot. Otoh, the pilot already has some f/f action (Max/Eleanor).

And where can I watch this show?: The first season is out on DVD. No idea whether or not it's also not Netflix. The second season should follow suit soon, now that it's wrapped up.

In conclusion: get thee to a viewscreen!

This entry was originally posted at http://selenak.dreamwidth.org/1071308.html. Comment there or here, as you wish.

current mood:
determined
---